Motion Preservation Surgeon
Stephen McGillion is a Consultant Orthopaedic Spinal Surgeon based in Wessex and provides patients with a specialist type of motion preservation surgery for spinal pathology. This technique allows for patients suffering from spinal pathological issues to regain as much of their natural spine motion as possible. Mr McGillion offers dedicated surgery which involves the replacement of the cervical disc with an artificial implant which replicates the anatomical structure and natural movement of a human disc, therefore allowing the patient to preserve the motion of their spine. Aside from offering traditional cervical and lumbar fusion surgery Mr McGillion offers motion preservation in certain clinical scenarios and will be happy to discuss whether this type of surgery is suitable for you.
Mr McGillion also provides surgery for both NHS and Private Healthcare patients. His NHS practice is based at the Wessex Spinal Unit, University Hospital Southampton, UK and private practice is based at a number of independent hospitals in Hampshire, UK.
Cervical and Lumbar Disc Replacement Surgery
Patients suffering from any spinal pathology issues such as Spinal stenosis, Spondylolisthesis, Facet arthrosis etc will have multiple options to help rectify their symptoms. Mr McGillion offers 2 forms of surgery which both involve the replacement of spinal discs with mechanical implants that will help mimic the natural anatomical structure of the spine and help patients regain motion within the spine for a better lifestyle after suffering with spinal pathology.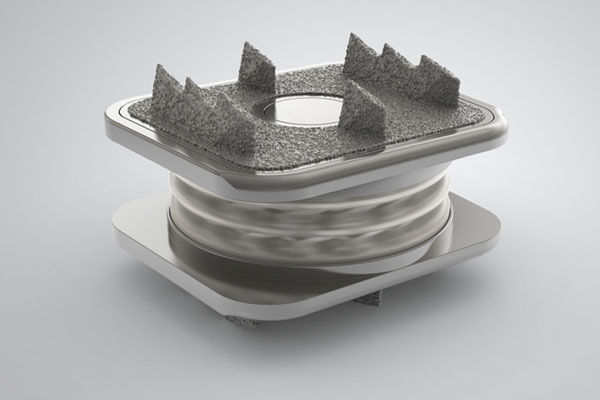 The M6-C from Spinal Kinetics is an artificial disc designed specifically for the cervical spinal region to mimic the same qualities as found in a natural human disc. Engineered specifically for the cervical region of the spine, the M6-C is the world's only artificial disc on the market which incorporates a polycarbonate urethane artificial nucleus with a woven polyethylene Fiber Annulus, designed to provide the patient with the same motion as a natural disc. All of this integrated technology ensures freedom of movement for the neck and provides a 6 degree range of motion.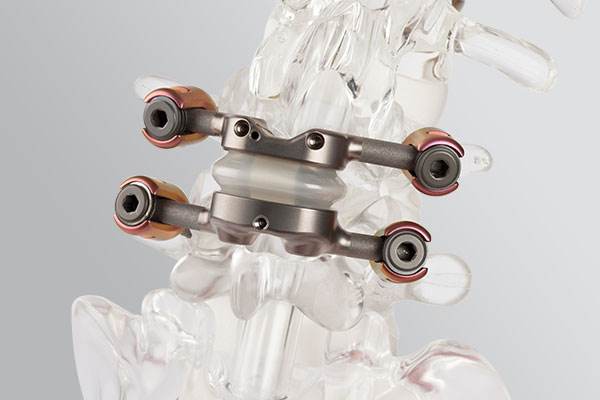 The TOPS™ System has been tried and tested by several hundred patients and clinical study results since 2005 show that due to its ability to stabilise and recreate physiologic motion in patients, it offers an effective form of spinal stenosis treatment. The mechanical device is housed between two titanium plates, which allows axial rotation, lateral bending, extension, and flexion while blocking excessive posterior and anterior sagittal translation. The TOPS™ System is also affixed with four proprietary polyaxial pedicle screws via a standard posterior surgical approach.
Mr Stephen F. McGillion
BSc(Hons) MBBS MRCS(Eng) FRCS(Tr&Orth)
Mr McGillion is happy to discuss your condition in detail and give you advice on treatment options which are available to you so that you can make an informed decision about your subsequent care.